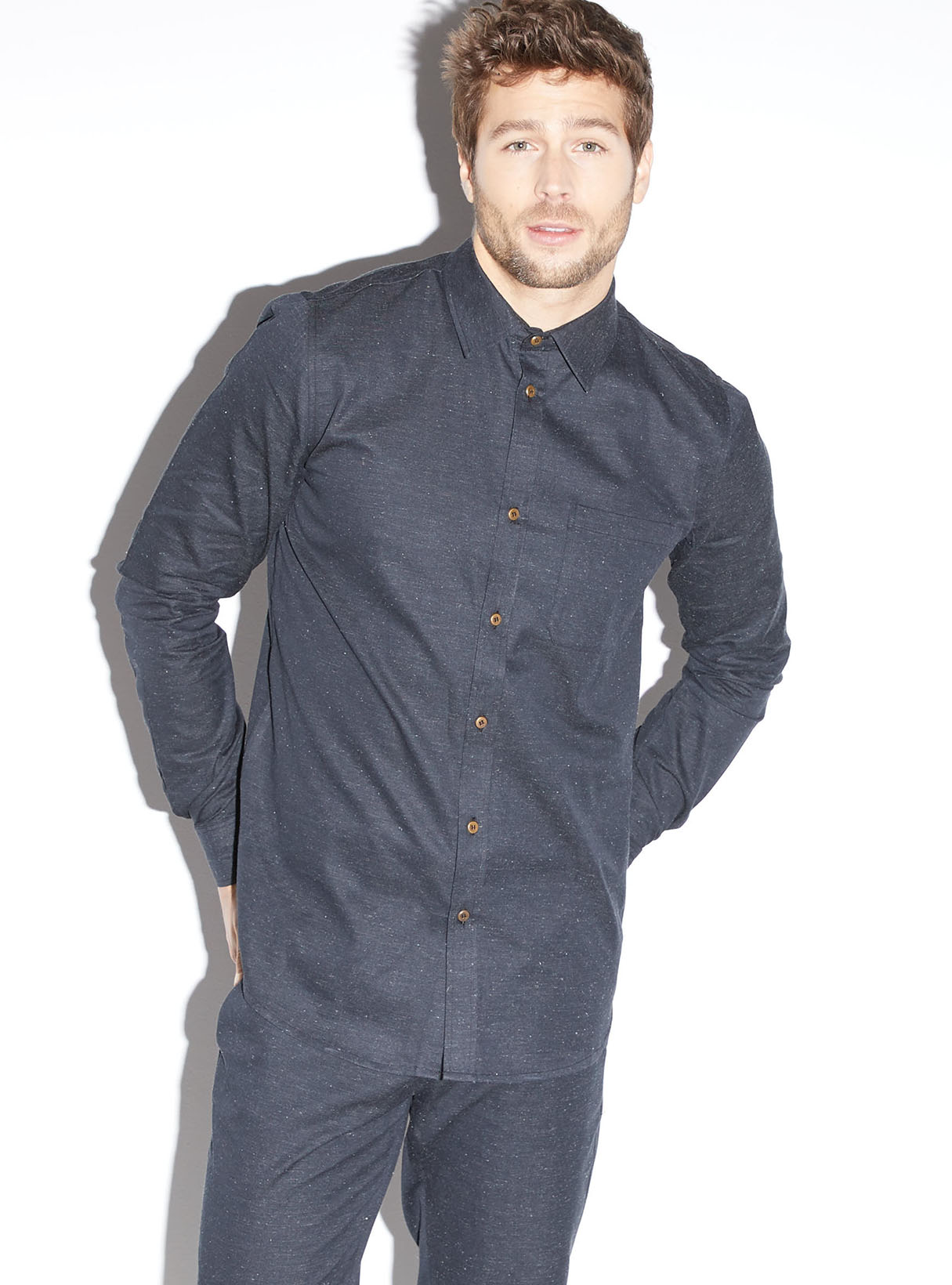 My Nepali Tailor is a Rockstar.
Das fair fashion Brand Studio Jux, mit Sitz in Amsterdam, wurde 2008 von Jitske Lundgren und Carlien Helmink gegründet.
 'Jux' steht für 'spaßen' scherzen'. Genau dies möchten die beiden Designerinnen mit  Ihren Kollektionen vermitteln und entwerfen klassische Schnitte mit innovativen Details. Das Brand  produziert in seiner eigenen Produktionsstätte in  Kathmandu, Nepal. Hier unterstützt und entwickelt Studio Jux  soziale Projekte und garantiert allen an der Herstellungskette beteiligten Mitarbeitern faire Arbeitsbedingungen um somit sozialen Impakt zu maximieren und ökologischen Impact zu minimieren.
Studio JUX kreiert Mode im Einklang und mit Respekt gegenüber Mensch und Natur.
Jedes Teil entsteht in liebevoller Handarbeit und aus Fairtrade und GOTS zertifizierten Materialen zu höchsten Qualitäten. Die Näher(innen) von Jux sind die Rockstars des Brands, weshalb sich jede(r) Näher(in) in dem von ihm/ihr genähten Teil namentlich verewigt.
GOTS – Fairtrade – Peta Vega approved
We started studio JUX in 2008 because we believe fashion should be fun and enjoyable for everyone; for the designers, the people working in factories and everyone wearing and using the products. Our name embodies this. 'JUX' literally means 'fun' or 'having a laugh' in German
The studio JUX collection is made in our own factory, women empowerment projects and social enterprises that are based in Kathmandu, Nepal. This means we can ensure safe and healthy working conditions for our employees, maximise our social impact and minimise environmental impact at the same time. This also ensures that every single piece is handmade with love and dedication. The handshake inside each garment connects you to the tailor who made it. All of our Nepali employees are rockstars, who we continually support. Being the owner of the factory, we ensure that a studio JUX supervisor is present at the factory to guide and support the team.
GOTS – Fairtrade – Peta Vega approved